NEWS:
16 Aug, 2019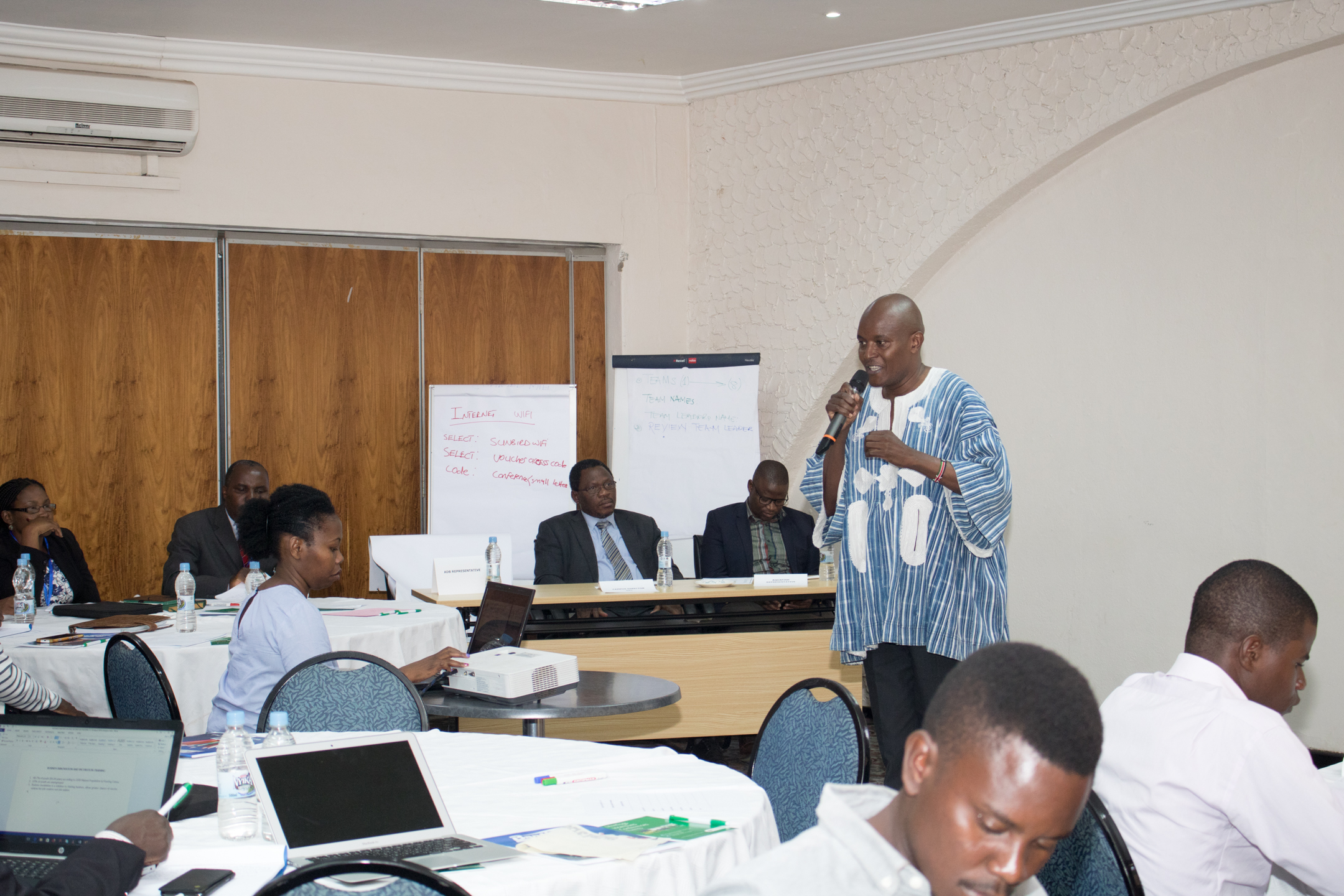 Peter Kuria Githinji from AAIN facilitating during the workshop
The Lilongwe University of Agriculture and Natural Resources (LUANAR) through the Department of Agribusiness Management at Bunda College in collaboration with the Ministry of Labour, Youth and Manpower Development (MoLY & MD) under the Jobs for Youth Project conducted a training workshop on Business Incubation and Innovation Management at Sunbird Lilongwe Hotel.
The four-day first level training, which ran from 12th to 16th August 2019, was intended to enhance capacity of enterprise support organisations and relevant stakeholders on how to establish and manage business incubation centres in Malawi.
Speaking on Monday, 12th August, 2019 at the opening of the training, Director of Youth from the MoLY & MD , Judith Msusa, said currently there is high unemployment rate among the youth partly because the private sector is very small to absorb young people graduating each and every year. She therefore said the initiative will help to reduce unemployment among the young people in the country as they will be able to create jobs among themselves.
"We realize that young people can create jobs amongst themselves. This is why we want to train them in skills under the Jobs for Youth but beyond that, we want them to be entrepreneurs." She said.
The Director added that this is an opportunity that has come to young people to grow their businesses and requested the youth to participate in the incubation centres. She therefore called on all those that have business ideas to apply in the incubation centres, saying it's very competitive.
"Let young people come up with good business ideas that are not only going to address issues in their communities but also create employment for themselves and their fellow young people. Let them take full advantage of the opportunity that has been provided through the incubation services to grow their business." Msusa added.
And speaking in an interview with the media, LUANAR Vice Chancellor, Professor George Kanyama-Phiri said it is good that the incubation centres under the Jobs for Youth Project is targeting small and medium scale business enterprises because they are driving the economy of Malawi.
"We need to be targeted because our resources are limited so small and medium scale enterprises are the centre of it all because most of our farmers, students and so on are involved in small scale businesses. By focusing on them it means that we will be targeting a larger community of entrepreneurs." He said.
Professor Kanyama-Phiri went further to say that most graduates think of getting employed after their graduation and he said that the introduction of these centres will change status quo. The Vice Chancellor said these will make the youth to start looking for opportunities to create employment.
The workshop, which was conducted with funding from African Development Bank (ADB) and The Africa Centre of Excellence in Aquaculture and Fisheries Science (Aquafish-ACE) at LUANAR, was attended by specialists and aspiring specialists in business incubation and innovation management; government officials, private sector and the academia, among others.
The participants underwent mentorship on how to become entrepreneurs. After the training, young people will be selected to various business incubators where they will be specifically trained on how to develop a business idea, how to manage that business and to make sure that it grows.
It is expected that after the training from the incubation centres, about six thousand young people will start their own businesses to sustain themselves and also create employment or their fellows.
The Malawi Jobs for Youth Project seeks to economically empower young women and men for improved employability in decent work and sustainable entrepreneurship in Malawi with funding from the African Development Bank.