NEWS:
22 Jun, 2019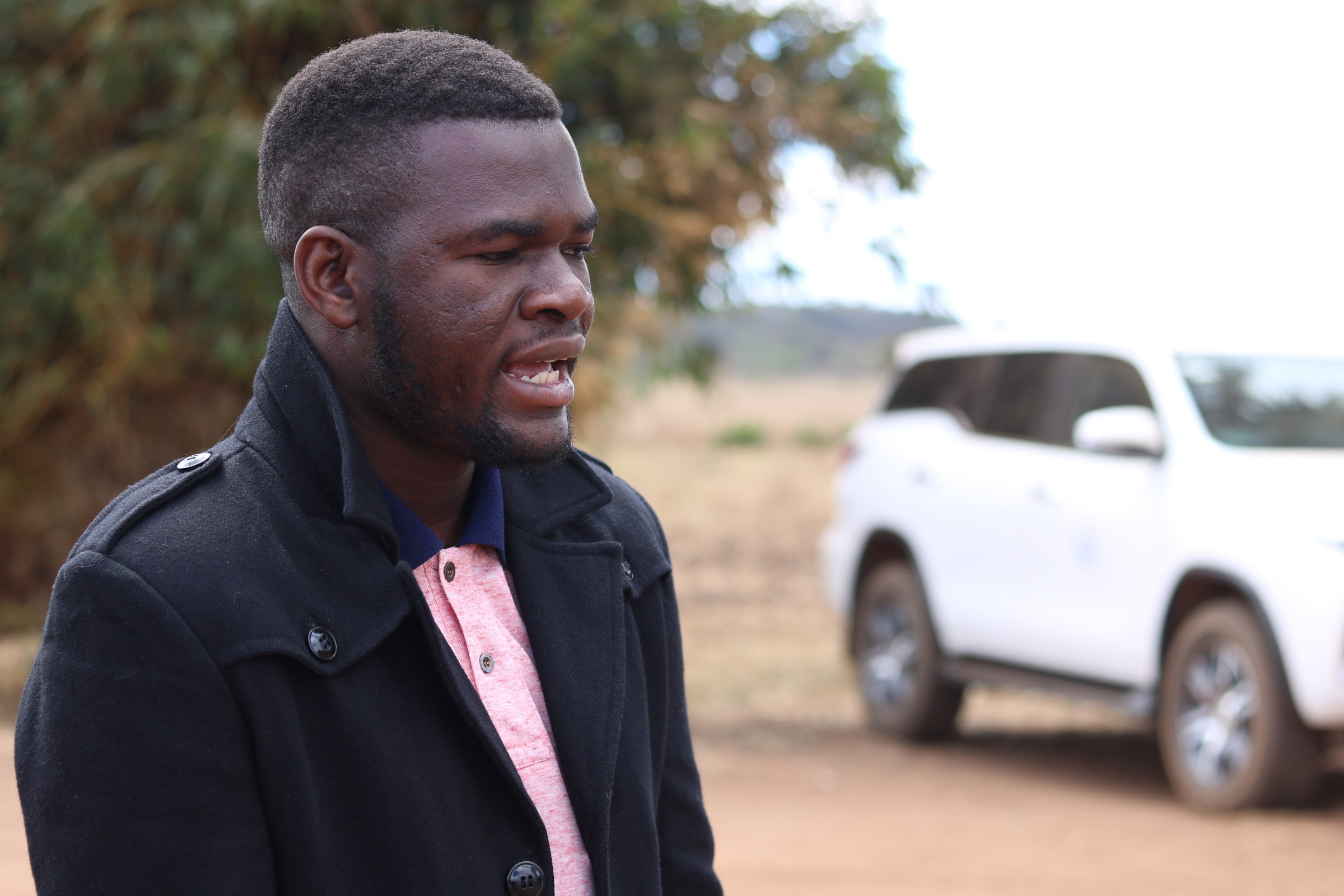 The Department of Human Nutrition and Health at Bunda College of the Lilongwe University of Agriculture and Natural Resources (LUANAR), in collaboration with the Ministry of Health, is implementing a project called Support to National Nutrition Response in Malawi. Through this project which is being funded by the Irish Aid, LUANAR and the Government of Malawi is promoting Integrated Homestead Farming (IHF).
As part of the IHF promotion exercise, LUANAR on Friday, 21st June, 2019, distributed poultry and indigenous vegetable seeds to 75 households at Traditional Authority Chilikumwendo's area in Dedza district.
Speaking at the handover ceremony, Project Coordinator, Lloyd Mmangisa, said they noticed that despite that several households are practicing IHF, which involves having backyard gardens and rearing domestic animals for consumption, most households in rural areas are still failing to effectively implement this activity because of lack of inputs.
"We developed training materials which we are using to bring and improve knowledge from the district level to the community. Despite the interventions that we are doing, we still noticed that even if we have the information in place, if people do not have the inputs to start with, it will be difficult for them to implement the activity. So, we thought of coming to Dedza to distribute the inputs." He said.
The project is dealing with 75 households in the area of T/A Chilikumwendo. Each household received five chicks and seeds of indigenous vegetables such as Black jack (chisoso), cat whiskers (luni) and amaranthus (bonongwe). It is expected that the households will have a backyard garden to grow the crops and raise the chickens for eggs and consumption of the chickens.
In his remarks, T/A Chilikumwendo said he is very grateful for what the university has done, saying this is in line with their quest of promoting balanced and diet and reducing malnutrition.
"We are very pleased with what LUANAR has done, as it is the first time for people in this area to receive the inputs. We are encouraging households here to have balanced diet and this project will go a long way in achieving this as families will no longer struggle to access meat and eggs," said T/A Chilikumwendo.
Speaking in an interview, Nutrition, HIV and AIDS Officer responsible for communication and coordination at the Department of Nutrition, HIV and AIDS in the Ministry of Health, Matthews Chinyama, said they are very happy that LUANAR is complementing the government's efforts in making sure that people are nourished.
"We always promote six food groups and we know that apart from the chickens that re being distributed today, LUANAR had previously distributed fruit trees and is now promoting the utilization of the six food groups. So as government, we are very happy to see the academia complementing the nutrition component, and we are also privileged to see that LUANAR is promoting agricultural sensitive nutrition." He said.
Chinyama added that Dedza has a high prevalence of stunting and the promotion of IHF in the district will help to diminish the levels of stunting in the district. He therefore called on the people that have received the inputs to utilize them not on finances but on nutrition purposes.
Apart from distributing the chickens and vegetable seeds, the University staff and government officials trained households how to prepare porridge for infants with various ingredients such as pumpkins, eggs and "usipa" (small fish) to boost their nutrition status.
The problem of stunting among children in Malawi is very big. According to the Malawi Demographic Health Survey of 2016, thirty seven out of every one hundred children are stunted. It is expected that through the IHF and other government interventions, the problem of stunting will be reduced.