NEWS:
22 Jun, 2019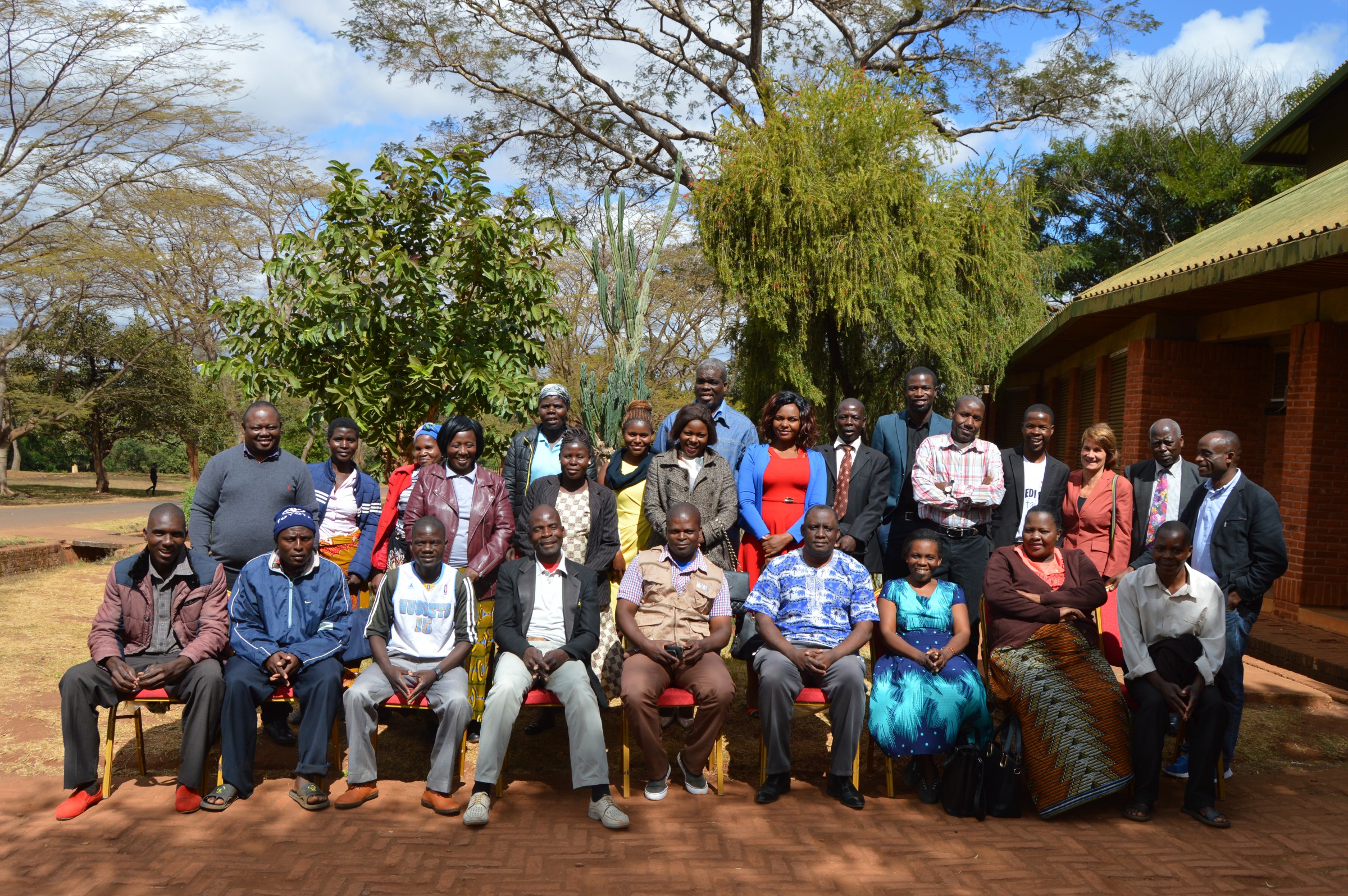 Farmers from Mpingu Extension Planning Area (EPA) have expressed satisfaction over the Soy Outreach Project which LUANAR's Natural Resources College (NRC) was implementing in the area.
This was learnt on Friday 21st June 2019 during the project dissemination meeting at the NRC boardroom.
One of the farmers from Matelezi section in the same EPA, Isaac Manase, expressed gratitude to NRC and GIZ for the project, saying the project has been an eye opener to him.
"The Soya Outreach Project has helped us in many ways. Previously, I could get less yield but through the several trainings attained, I got a lot of bags in the last growing season," said Manase.
He said the project has also improved the nutrition status of his family as they are able to prepare nutrition porridge for the children and everyone else.
"I never knew that soya improves soil fertility but through this project, I was trained in that. I plan to extend the soya field as I have realized that I can make a lot of money through this crop," he said.
Complementing Manase, Bertha Chakwiya from Chifisi section said the most exciting thing about the project is that they have linked them to market.
"Previously, we had challenges in marketing soya. We used to sell to vendors on a cheaper price; but through this project, a buyer was identified," she said.
In her remarks, Stefanie Zeiss, who is the GIZ Development Advisor based at NRC said his organization decided to support the project because it saw the need to promote soya.
"Soya was identified as one of the high value crops that would benefit farmers within a short period of time but also the fact that it has a broad range of uses including improving the nutritional status of household members," she said.
She said the project outcome has been positive, saying farmers are committed and excited with the project.
"Farmers themselves have expressed an interest to organise themselves and establish a cooperative so that they can easily link up with markets. I feel this is the promising start and this will not end here as we will go for the sustainable approach," she said.
According to the Project Coordinator, Mr. Kingsley Mikwamba, for the 2018/2019 growing season, five sections out of 18 for the EPA were selected for project implementation with the hope that upon successful implementation, the project would spread to the other sections depending on availability of resources.
"About 263 farmers participated in the project with 70 ha when put together. So far, the progress has been good; farmers have grown soya and is ready to be sold to a buyer which we identified through the Agriculture Exchange Commodity," he said.
He said they expect farmers to sell their produce to this buyer as the price is very good as compared to that of the vendors who were buying them.
The five sections namely Materezi, Kadziyo, Mchesi, Kandere, Kafisi were already soya growing areas and some of the farmers in these sections had already received free soy seed from an NGO called Children's Bright Future (CBF) and Malawi Government's Sustainable Agriculture Productivity Programme (SAPP) and this provided a good entry point for the project which was focusing on capacity development.