NEWS:
6 Apr, 2019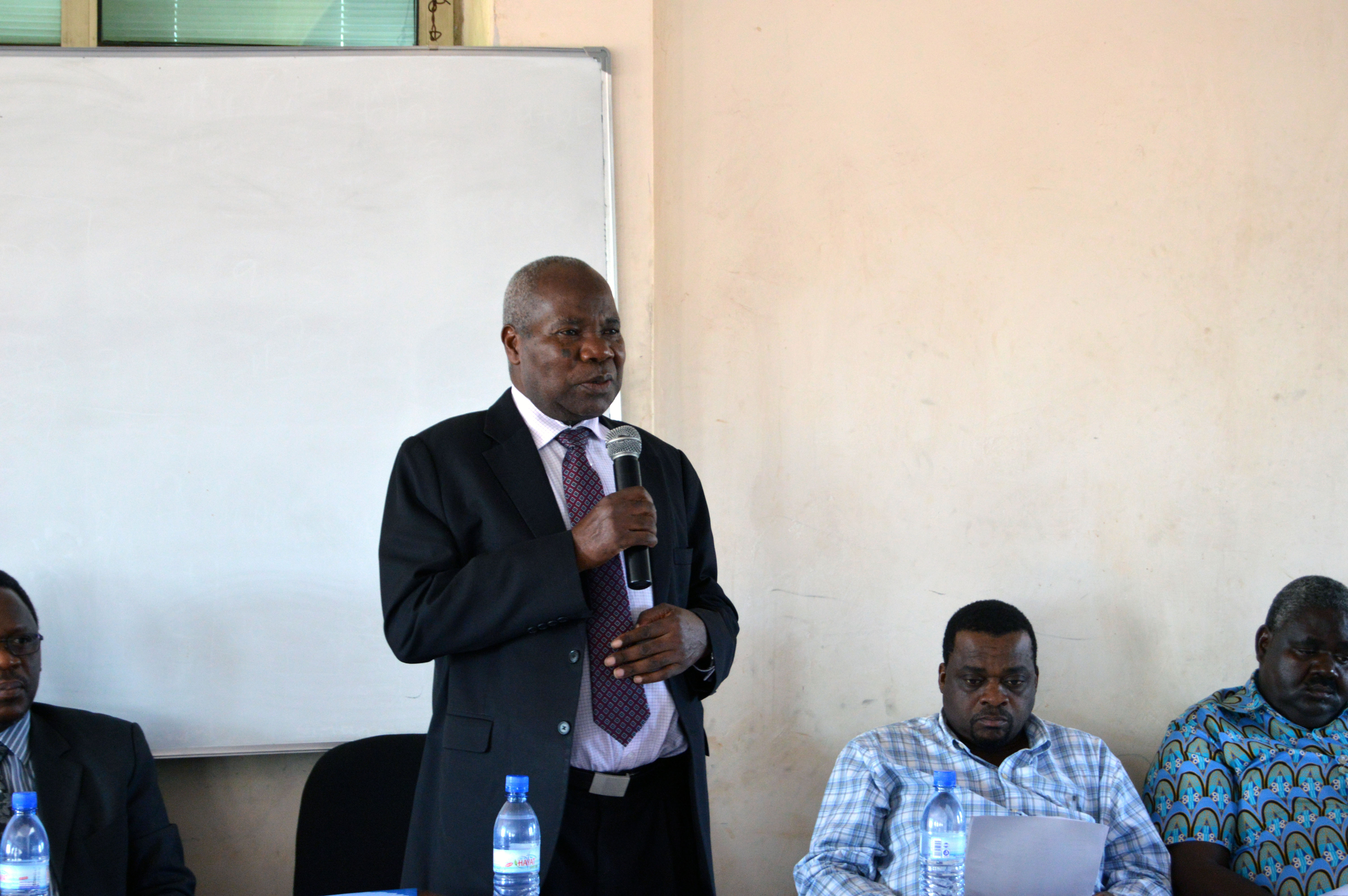 LUANAR Vice Chancellor, Proffessor George Kanyama Phiri Speaking at the meeting
The Lilongwe University of Agriculture and Natural Resources (LAUANAR) organised a meeting with parents and guardians of LUANAR students. The meeting, which took place on 5th April 2019 at LUANAR's City Campus, aimed at presenting the challenges that the University is facing and to discuss the way forward.
Speaking in his opening remarks, Vice Chancellor of LUANAR, Professor George Yobe Kanyama Phiri, said the University is facing challenge of students not paying their tuition fees, a situation which is posing a big threat on how the University operates.
"We are trying to help the students by allowing them to attend classes even without paying school fees but we cannot afford to do that anymore because the university is going through financial problems." He said.
He continued that there are a number of services that students get for free from the University for example, medical help, but still students are failing to pay fees. Speaking on behalf of the parents, Mrs Evelyn Kanaventi, a parent to a second year student at LUANAR, said parents should not leave everything up to their children but have to take full responsibility in paying fees for them, monitor them to make sure that everything is in order.
"Parents have a tendency of leaving things to their children since they feel they have grown and can handle things on their own, but parents need to be on the front in monitoring their children as a way of tracking the performance of their children.
She also added that the meeting was very important in the sense that it was an eye opener for them to improve where they have been failing in terms of supporting their children.
The LUANAR council pleaded with the parents and guardians that they are expected and required that students are sent to school together with their tuition fees. The University asked parents to monitor and build their children throughout the process to help shape the future of their children.
Parents are looking forward to more of these meetings to be conducted regularly so as to update each other on critical matters.