NEWS:
7 Apr, 2019
Share this Article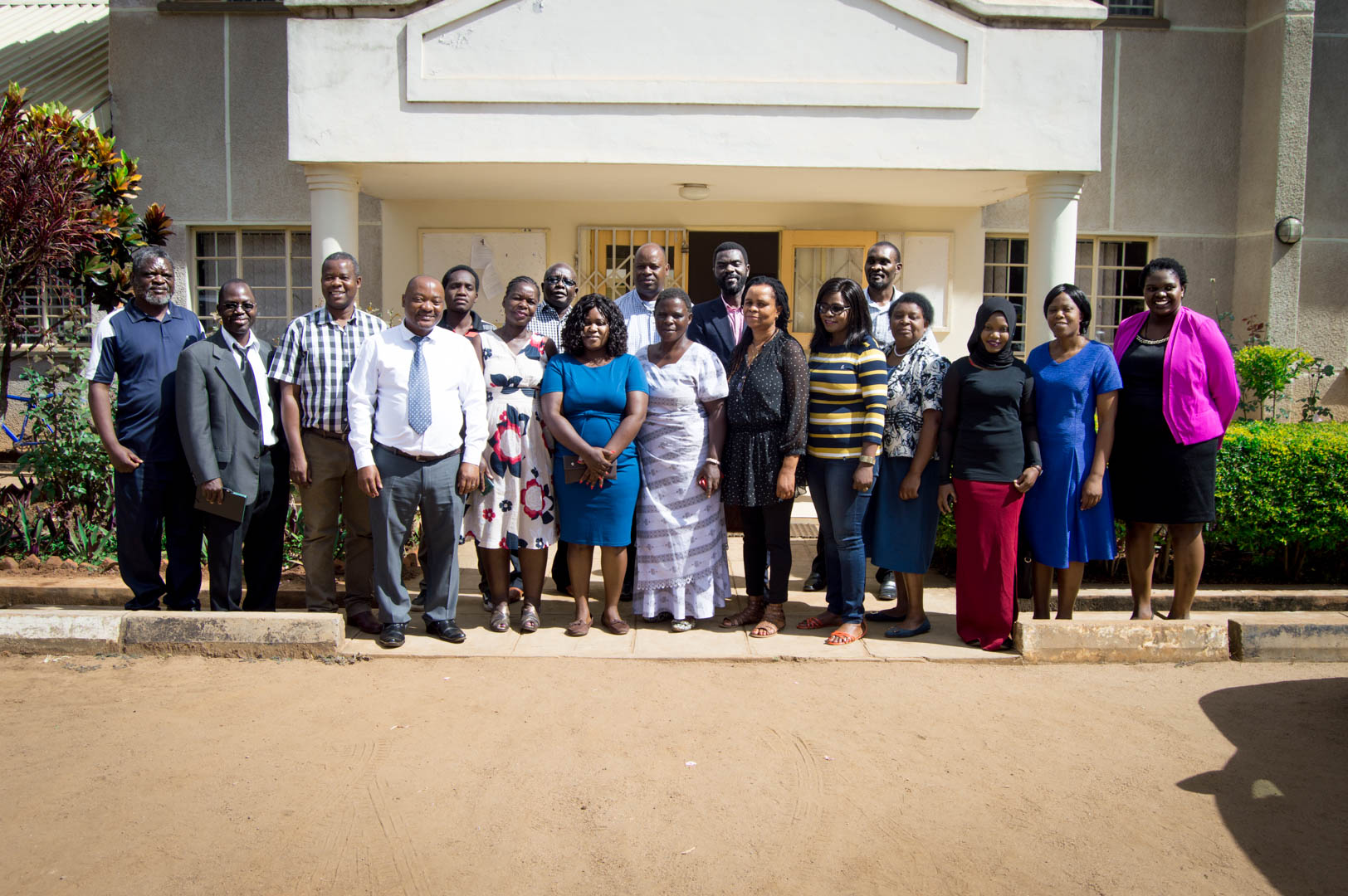 LUANAR staff and participants pose for a group photo after the official launch of the training
Mushroom is becoming one of the most highly demanded crops in the world due to its high nutritive and medicinal value, among other uses. However, production of mushroom requires expertise and skills.
The Department of Horticulture at Bunda College of the Lilongwe University of Agriculture and Natural Resources conducted a training in mushroom production on Thursday, 4th April 2019 at the college. The training aimed at imparting knowledge and skills of mushroom production to individuals who wereinterested in production of this precious crop.
Director of Research and Outreach, Dr. Limbikani Matumba, who represented the Deputy Vice Chancellor at the official opening of the training, said this was part of LUANAR's outreach activities.
"LUANAR is a training institution which offers high education but we realize that we have high expertise that we cannot only offer lessons to our students, but also we have to reach out to communities and make an impact in the development of the country." He said.
Dr. Matumba added that mushroom is a very important crop that has to be consumed regularly because it is very good for our health. Apart from being tasty, mushroom helps to boost immunity and suppresses infections hence preventing diseases. He therefore said the training was worth of attending to be able to produce mushroom that can be consumed all year round.
Speaking in an interview, Head of Horticulture Department, Dr. Abel Sefasi, said the training was demand driven by the participants themselves. A lot of people have been showing interest in mushroom production but lacked the required skills.
"We have been receiving calls from the community asking for knowledge and expertise in mushroom hence we decided to have this training. We have expertise in the entire production process, starting from construction of mushroom houses to the actual production of both oyster and button mushroom. "Apart from that, we also produce spawn (mushroom seed) which we supply to farmers," said Dr. Sefasi.
Mushroom production expert in the department, Dr. Vincent Mgoli Mwale, who was also the main facilitator of the training, warned of people who are offering mushroom production trainings but they are not qualified.
"There are people who are claiming to be offering trainings in mushroom production but they do not have the expertise. My message to Malawians is that they should be careful with these people. Most of them are just there to make money." He said.
Dr. Mgoli Mwale then assured everyone that LUANAR is a training institution that has highly qualified staff with the mandate to serve the nation. He concurred with Dr. Sefasi, who said people should first of all asses the credentials of all people who are advertising trainings in mushroom production to avoid being duped.
Speaking on behalf of the participants, Pius Nakoma, a health consultant working in the Planning Department in the Ministry of Health, said they benefitted a lot from the training in so many aspects.
"Individually, I have gained a lot of knowledge for personal use as an individual, and at family level; this information will be disseminated to have a change of mind. Mushroom is usually associated with poverty. People think that if you are eating mushroom it means you can't afford meat. We have learnt that there is a lot of nutritive value, some exceeding what we get from milk, meat and others." He said
Nakoma thanked the organizers of the training, saying they have exposed them to very useful information within a space of a single day that will help them for eternity.
The participants underwent an intensive training in both oyster and button mushroom production, facilitated by Dr. Vincent Mgoli Mwale, Dr. Alfred Chioza and Mrs Jacinta Nyaika Maliro. It is expected that the participants will now venture into mushroom production and realize better and sustainable returns from mushroom enterprise.