NEWS:
20 Mar, 2019
Share this Article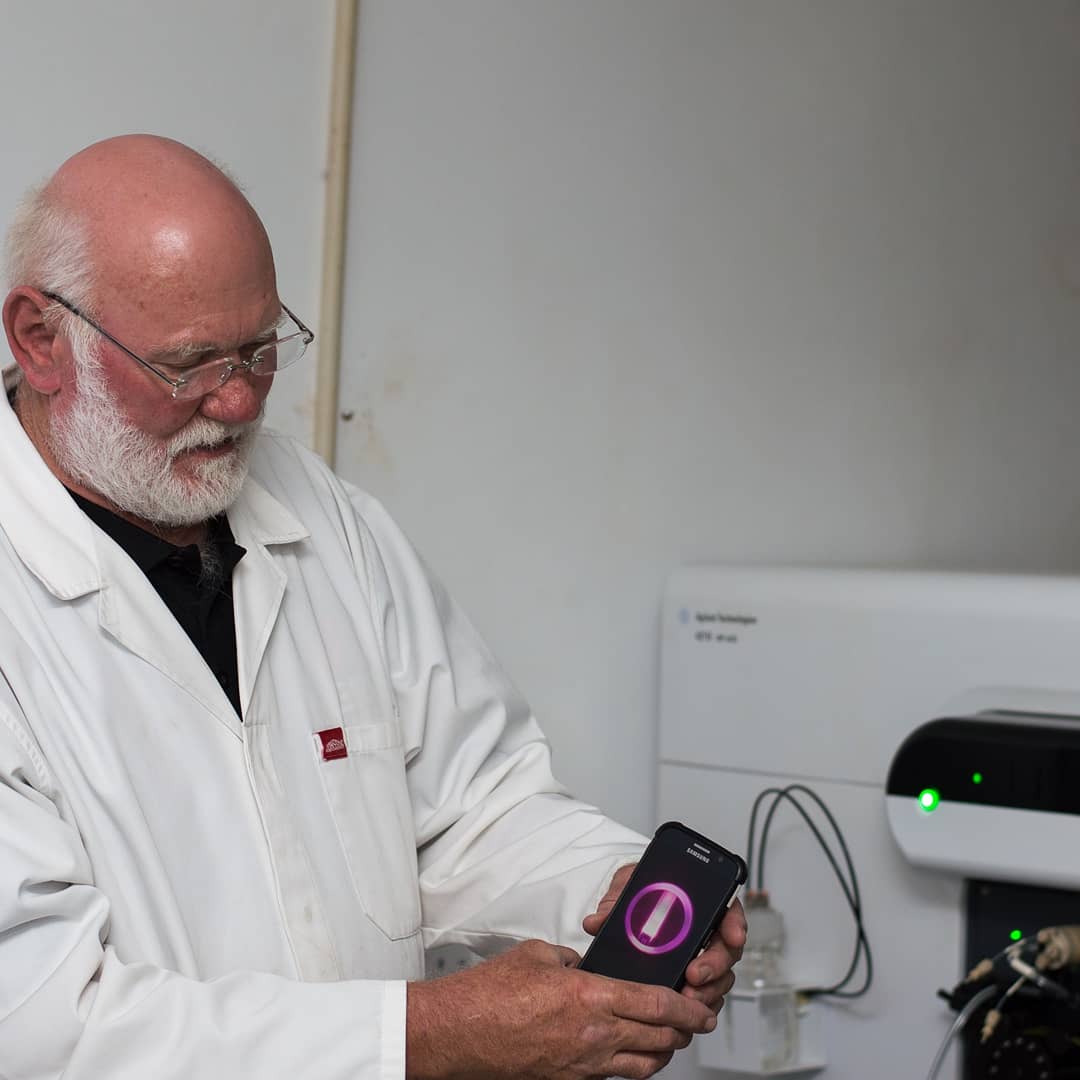 Stanton explaining how the sytem works after installing it.
Healthy soils are the foundation of the food system. Soils are the basis for agriculture and the medium in which nearly all food-producing plants grow. Healthy soils produce healthy crops that in turn nourish people and animals. Indeed, soil quality is directly linked to food quality and quantity.
Quality soil analysis depends on quality equipment. That is why installation of the Agilent 4210 Microwave Plasma Atomic Emission Spectrometer (MP-AES) is the big milestone for the development of research at LUANAR.
Purchased to be used mostly by soil scientists, the MP-AES will enable them to be getting good quality data from the analyses for providing adviceto Malawians on how they can improve their soil management practices thereby optimizing their crop production ventures and value for money.
According to Dr. Patson Nalivata, Head of Crop and Soil Science Department, the equipment will be beneficial to LUANAR as well as the country at large, saying research is crucial for the formulation of the country's policies.
"The equipment will also help us in working with our stakeholders who mostly require us to analyse their samples or address their problems. We do this either by directly doing research with them or we use postgraduate or undergraduate students depending on the level of the problem. We also work with the private sector who wants analytical capacity when they want to export their products," said Dr. Nalivata.
He said in the past, the institution has been struggling with the soil analysis because the equipment they had could only analyse a limited number of samples as it took a lot of time and needed to be monitored.
It is not about soil analysis only, the equipment can be used to analyse several samples, as Dr Nalivata explains.
"This state of art equipment, gives us a new dimension because we will be able to analyse more than one element of a sample at the same time able to load a lot of samples for our client. Also, the faculty and postgraduate students will be able to do a high level technical research in this country as the quality of data produced is of high quality and reliable," said Dr. Nalivata.
He said since samples can be loaded on the instrument and it has auto-sampling capabilities, the instrument does the analysis on its own without needing a technician to be present all the time, saying this will give the researchers time to do other sample preparations that may be loaded on the instrument later and other chores.
The instrument is also very simple and cost-effective to run.
As Dr. Nalivata indicates, the MP-AES will help the institution to save in a bigger way on the running costs of the instrument.
"The flammable gasses, like acetylene, which are required in other analytical instrument are very expensive and hazardous to humans which this MP-AES does not need as it uses naturally existing nitrogen gas from the air. Our labs in Malawi are not well advanced like others from outside the country in terms of health and safety. So the laboratory safety that comes with the use of Agilent MP-AES is a very welcome development," he said.
He added that the instrument will enable LUANAR to effectively deliver its mandate of high-quality teaching and learning process as it will be able to carry out modern research (post graduate level) and produce quality and reliable data for scientific purposes.
Dr. Nalivata therefore said that the instrument will efficiently service the demands and requirements of different stakeholders who will come for the MP-AES usage saying this will overall enhance the image of the university.
Richard Stanton, an Application Chemist from South Africa who installed the equipment said the instrument is designed for environments where expensive gases are unavailable so it well suits to the country's environment and it's the best for the kind of analysis that LUANAR requires.
"This instrument is ideal to agricultural laboratories looking to reduce operational costs as it uses nitrogen gas form the air; it has an excellent performance, improved safety and it's easy to use," said Stanton.
He said apart from soils and plant samples, other sample analyses that would be perfectly carried out using the MP-AES are geochemical samples, crude oil, plants, industrial waste waters, fruit juices, rice flour, river sediments, domestic sludge, base metal ores and likely blood serum.
The cost of the instrument says it all. It costs over MK 57 000, 000 including its supporting and was funded by DFID through Royal Society African Capacity Initiative Program which stated in 2015. That is why instruments of this nature are very few in Malawi let alone of latest version like this one.