NEWS:
16 Feb, 2019
Share this Article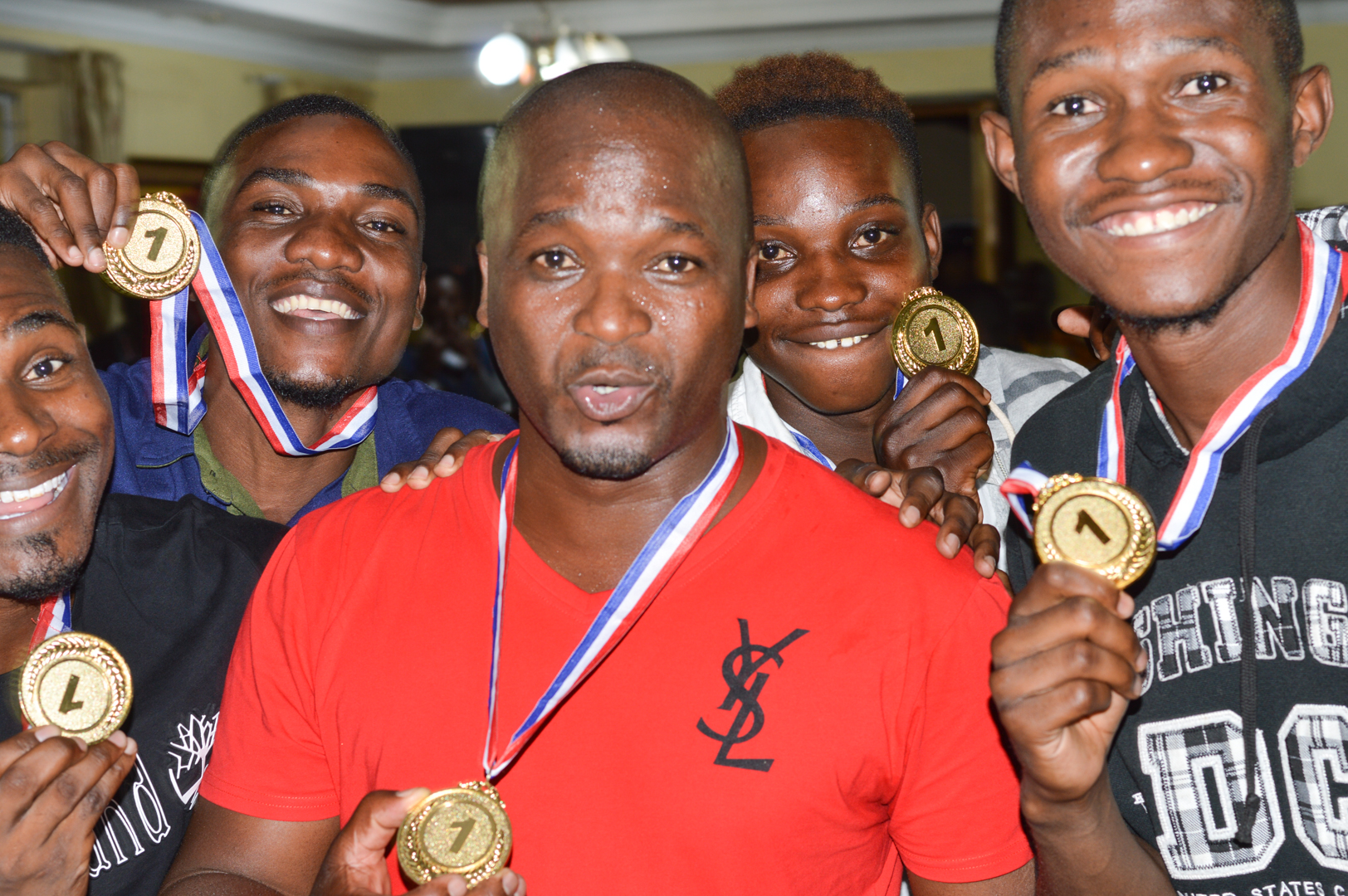 Victorious! LUANAR FC coach and players celebrating after receiving their awards
Lilongwe University of Agriculture and Natural Resources Football Club (LUANAR FC) were crowned champions of the Centre Region Football League Division 1 after finishing on first position in the league.
In a grand award presentation ceremony that was held at Mbolembole Motel in Dowa, LUANAR FC's skipper, Raymond was also awarded as the league's top goal scorer having scoring 62 goals.
Speaking on Friday, 15th February 2019, when the team was presenting the trophy to the University's Management, Vice Chancellor of LUANAR, Professor George Kanyama Phiri hailed the team for the job well done. He said the team has put the university on the map as they aspire to be a world class University.
"LUANAR is now known because the players are acting like ambassadors so our branding effort is being promoted by the team so we are grateful for the team," said Professor Kanyama Phiri.
The Vice Chancellor quoted the Greek philosopher Socrates by saying that they need to impart in their students health of the mind, health of the body and health of the soul so health of the body is what they are fulfilling. He then pledged to support the team with everything they need so that they should perform well in the next competitions.
Speaking in an interview, Head Coach of the LUANAR FC, Milleus Pofera Jegwe said there had been a collective effort from all stakeholders including the players to win the league. The coach said he is determined to take LUANAR FC into the Super league.
"We know that we are now going into the premier division which is a bit tough but we are prepared to win the league as well. I can assure you that I will do my best to take the team into the Super league," said Jegwe, who has just spent a season with the team.
Executive Chairperson for the club, Dr. Grivin Chipula said they are planning to recruit more players in the team so as to boost their performance. Currently, the team is dominated by students who also sometimes get busy with their studies and may affect the performance of the team at some point.
He then asked management of the University to motivate the players with partial scholarships and offer employment opportunities those players who are non-students. He also asked management to consider procuring a bus for the team so that they can travel easily.
LUANAR FC went away with a trophy, gold medals and prize money amounting to K500, 000.00 and the top goal scorer got K35, 000.00. Raymond was also awarded a pair of boots by Super league of Malawi for the achievement. He also doubles as the country's overall top goal scorer for the 2018 season.