NEWS:
20 Feb, 2019
Share this Article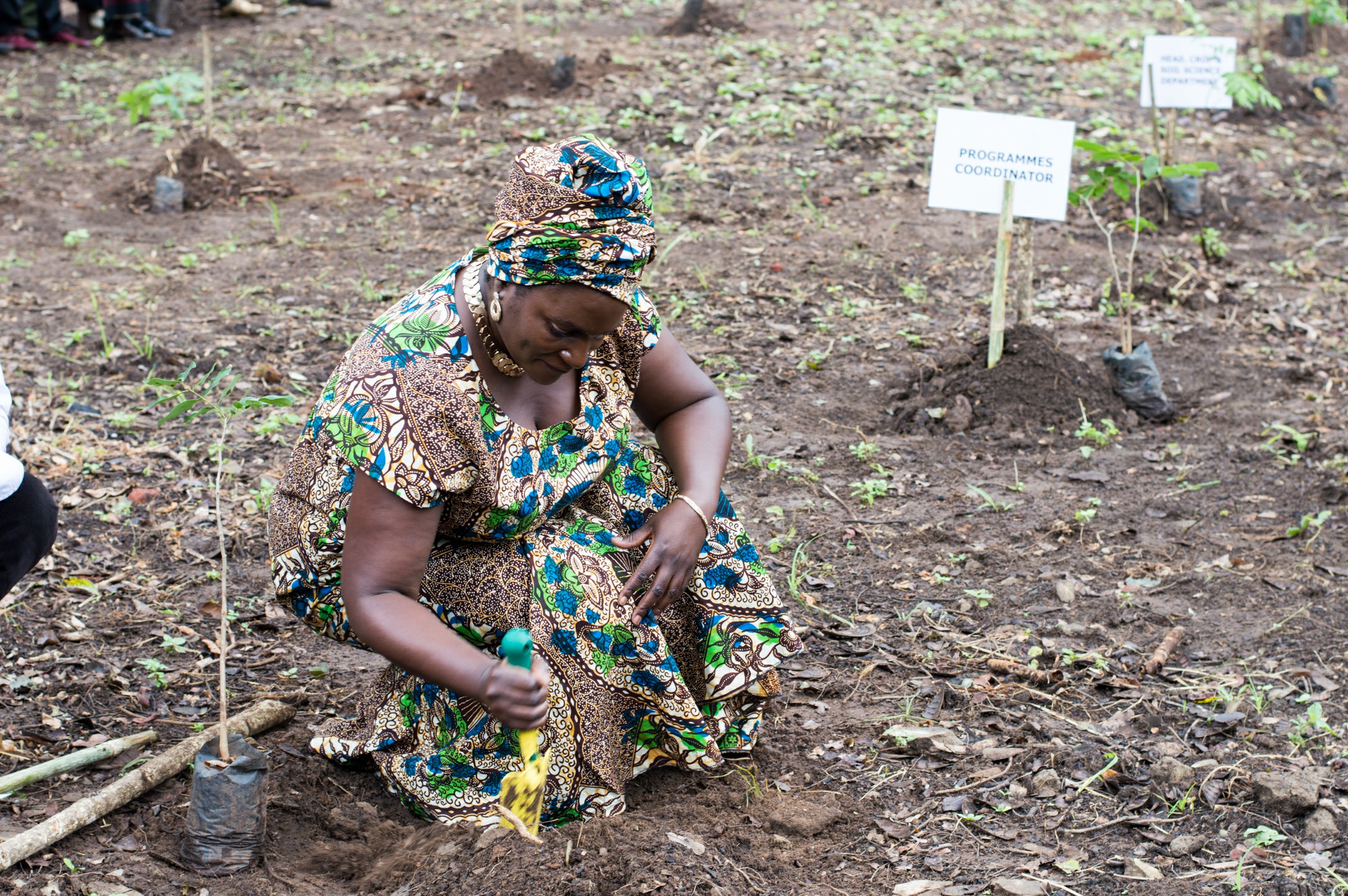 Mrs Gama planting her tree
Malawi loses over 137 billion annually due to unsustainable utilisation of natural resources.
Director of Forestry in the Ministry of Natural Resources, Energy and Mining, Mrs. Stella Gama, said this on Wednesday, the 20th of February 2019 at Bunda Forest Reserve when she opened an annual tree planting exercise at the Lilongwe University of Agriculture and Natural Resources (LUANAR).
She said the trees are important in our everyday lives, saying nearly 80 percent of Malawians directly depend on renewable natural resources (in form of forests, soils, wildlife and fisheries) for their livelihoods support.
"Following the high demand for forestry products utilisation particularly biomass energy for firewood or charcoal and construction materials, Malawi has recorded higher rate of forest resources degradation than what is experienced in the rest of Southern Africa," she said.
She further said forest resource degradation has serious implications on the resource availability and biodiversity conservation.
"Resource scarcity affects the workload and time that women and girls spend while fetching fuelwood and water for the entire family. For example, research shows that children aged between 6 and 14 years spend 18 hours per week collecting fuelwood and water. This affects their school attendance," said Mrs Gama.
The Director commended LUANAR for its initiative of planting over 600 trees in its forest reserve.
Representing the Vice Chancellor, NRC Campus Director, Dr. Moses Chinyama, said every year, LUANAR plants trees in this forest and in other landscapes around its campuses including the farms, saying the ceremony marked the launch of the tree planting exercise at the University.
"In an era being challenged by climate change, tree planting is critical as it contributes towards reducing the greenhouse gases in the atmosphere, thus mitigating the effects of climate change," said Dr. Chinyama.
He said the planted trees represented few indigenous trees for timber, medicinal and agroforestry tree species in the woodlands of Malawi.
"One of the trees being planted is M'bawa. Due to its excellent attributes, the tree has faced high utilisation rates across the country. As such it is currently listed as one of the threatened species by the International Union for Conservation of Nature (IUCN) hence the need for restoration and conservation," he said.
Apart from LUANAR Students, Staff and other stakeholders, Mitundu Secondary School Students and Bunda Primary School Learners were engaged in this exercise.