NEWS:
11 Dec, 2018
Share this Article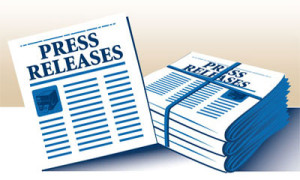 Call for applications
Lilongwe University of Agriculture and Natural Resources (LUANAR) has introduced the Beatrice Mtimuni Scholarship (BMS) to honour the legacy of Dr. Beatrice Mtimuni, an Associate Professor of Nutrition, who has retired from the university following 47 years of distinguished service in the area of food and nutrition.
The Beatrice Mtimuni Scholarships will support deserving young Malawian students to pursue degree studies in the area of Food and Human Sciences at LUANAR. Awardees shall be young men and women with financial challenges, who embrace the values and principles that reflect the person of Dr.
Beatrice Mtimuni.
The BMS is therefore inviting qualifying students to submit applications for this scholarship to the Faculty of Food and Human Sciences, by 17th December, 2018. Eligibility Criteria
1. Be a Malawian citizen.
2. Should be in Year 2, 3, or 4 of undergraduate study in the Faculty of Food and Human Sciences.
3. Must have an annual grade point of at least 2.5.
4. Should have no record of academic an or social misconduct.
5. Must show economic hardship to warrant consideration for the award.
6. Must demonstrate commitment and passion for the discipline under study.
7. Must demonstrate leadership through participation in extracurricular activities.
Mode of Application
The following documents should be submitted, incomplete application packages will not be processed.
a. The BMS application form (Available on the LUANAR Website)
b. Supporting letter from a teacher/lecturer/Tutor, administrator or churches/religious official who is familiar with the student.
c. A recommendation letter that attests to the student's participation in extracurricular activities and exemplary leadership qualities.
d. A copy of academic result statement.
Award of Scholarship
Shortlisted candidates will be invited for interviews.
Download the attached form