NEWS:
3 Dec, 2018
Share this Article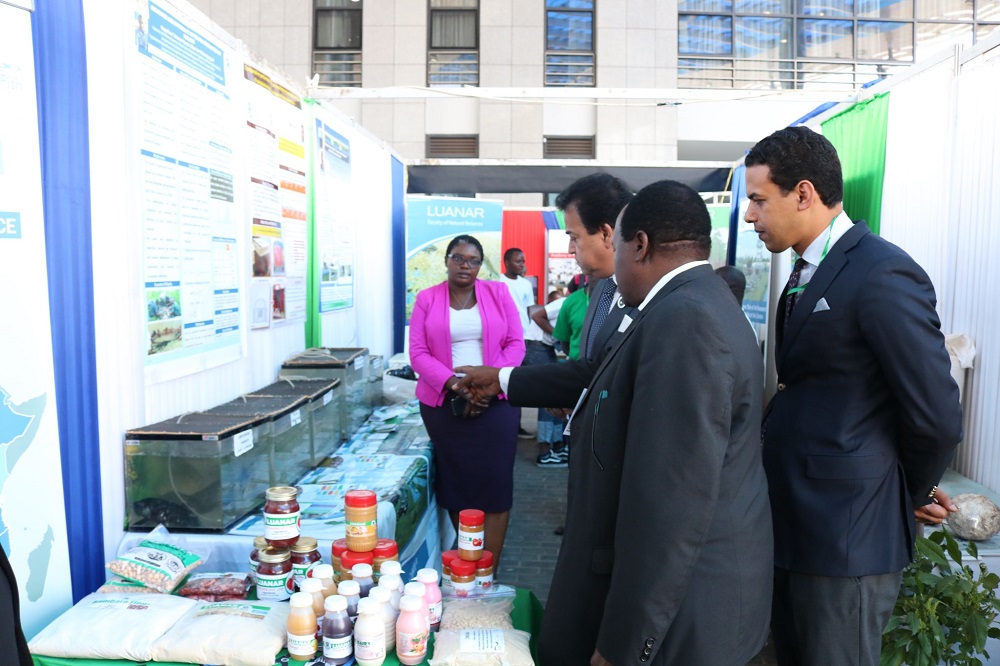 Lilongwe University of Agriculture and Natural Resources (LUANAR) actively participated in the 2018 Summit of the African Union Committee of 10 Heads of State and Government (C10) Championing Education, Science, Technology and Innovations in Africa, which was held from Friday the second of November to Saturday the third November 2018 at the Bingu International Convention Centre (BICC) in Lilongwe.
The C10 committee Championing Education, Science, technology in Africa was instituted by the African Union (AU) in 2016 after noting that the aforementioned sectors remain the primary instruments that will enable Africa to effectively implement its long-term vision of a transformative Agenda 2063 in spite of the challenges facing its development.
LUANAR Public Relations Officer, Mrs Bessie Milanzi, said participation of the institution in this summit aimed at increasing LUANAR visibility as well as promoting partnership with other universities, both local and international.
"We took this as an opportunity to showcase the various innovations and technologies developed by experts at LUANAR. The summit also created an opportunity for us to interact with universities in the country as well as within Africa", said Mrs. Milanzi.
LUANAR Chancellor, State President of the Republic of Malawi and C10 Second Vice Chairperson, Professor Arthur Peter Mutharika, emphasized on the need to promote higher education, saying the present Africa is the product of its education systems, or lack of the same hence we can change Africa by changing what we do in education.
"We all agreed that for Africa to develop, we need the right education and skills in science and technology. We also agreed with Nelson Mandela that 'Education is the most powerful weapon which you can use to change the world'," said Professor Mutharika.
The State President said Africa, as a continent, agreed on the need to move from aid to trade, saying this can only be achieved if they produce goods hence the need to industrialise.
"We need our education, science and technology to promote the three factors of production which are natural resources, capital and labour. In this case, Africa is not a poor continent. We have a lot of assets in our natural resources. Our capital is in our assets," said Professor Mutharika.
He said "What we need to turn is our assets into capital. We need education, science and technology that empowers our people to be productive forces of our progress."
The Chancellor further emphasized on the need to cultivate scientific, technological and innovation skills in young people.
"Our youth communities must have access to skills education even though they may not have access to university education. We must empower the youth including those who do not have access to university education," he said.
According to African Union, the summit aimed at championing the role of Education , Science, Technology and innovation, as a crucial catalyst for economic growth on the continent.
The C10 committee is chaired by His Excellency, Macky Sall, President of Senegal, and His Excellency, Professor Arthur Mutharika, is the Second Vice Chairperson. The composition of the committee includes two Presidents from each of AU's Five Continental regions and draw its membership from Chad, Egypt, Gabon, Kenya, Malawi, Mauritius, Namibia, Senegal, Sierra Leone and Tunisia. This year's theme was "Enhancing Education, Science, Technology and Innovation (ESTI) for African Development."