NEWS:
10 Feb, 2018
Share this Article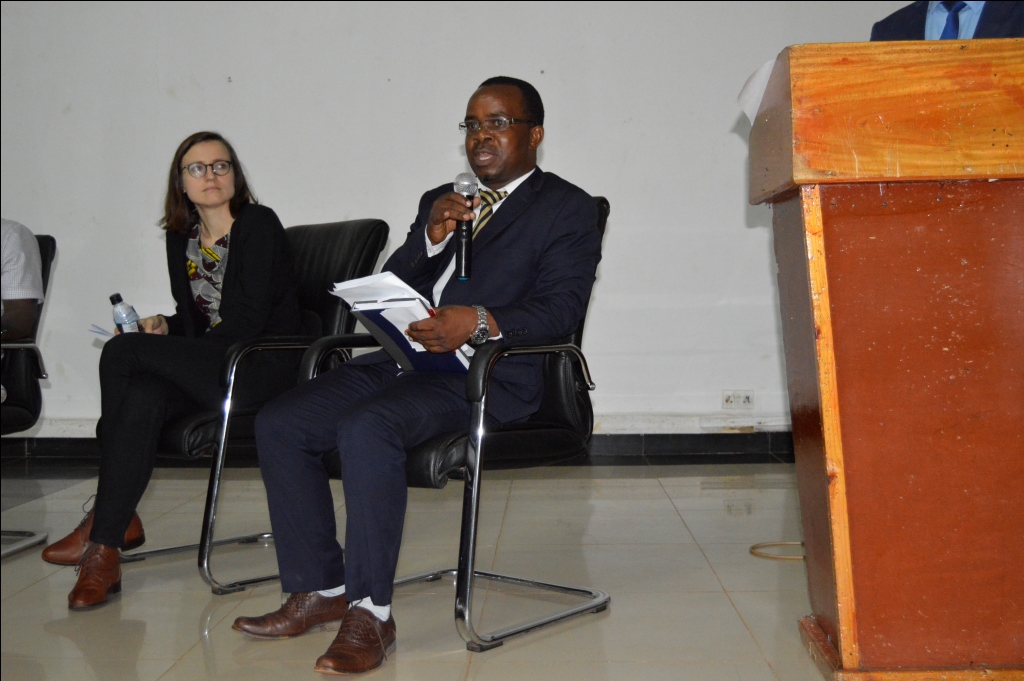 Dr Mtethiwa (holding a mic) responding to a question during the discussion
LUANAR on Thursday 8th February, 2018 hosted an outreach event organised by the International Council for Science (ICSU). The event was in form of panel discussion under theme "Science for Sustainable Urban Development in Africa."
Facilitated by the National Commission for Science and Technology (NCST), the event which took place at Bunda Campus hall saw national and international scientists engaging in a dialogue with LUANAR staff and students on issues pertinent to urban development in Africa in as far as science is concerned.
Speaking on behalf of the Vice Chancellor of LUANAR, Faculty Dean of Natural Resources, Dr. Daniel Sikawa, said LUANAR and NCST share a common ground in terms of science innovations hence it was easy for the two institutions to co-host the event.
"NCST has a mandate to advise government and advance science to lead our economy in terms of science innovations. From that angle we have a common ground where our (LUANAR) major mandate is teaching and conducting research that is relevant to drive our economies that's why it was easy to co-organise this event." He said
Dr. Sikawa said the debate was hosted at the right time as there is rapid urbanisation in Africa. "We really feel very proud to be part of this event especially knowing that in Africa, urbanisation is increasing at a very fast rate and Malawi is no exception. This debate is actually hosted at the right time." He added.
The Dean of Natural Resources went further to say that science and technology is a focal point to make viable the Sustainable Development Goal 11 on cities. He said the discussion will provide a unique platform for the scientists and the audience to discuss effectively how science can contribute to the implementation of the SDG 11.
The SDG 11 on cities recognises the central role of urbanisation in sustainable development, and calls for making cities and human settlements inclusive, safe, resilient and sustainable.
The event aimed at exploring the potential of science in supporting the development of new approaches and strategies towards the innovative rethinking of urban futures in Africa.
Panelists during the discussion included Susan Parnell from University of Cape Town, South Africa, Shuab Lwasa from Makerere University, Uganda, Cheikh Mbow from START international Inc, Seneagal/USA, Katsia Paulavets from ICSU, france, Dr. Austin Mtethiwa from LUANAR and Sipho Biliati from the Ministry of Finance, Economic Planning and Development of the Republic of Malawi.