NEWS:
10 Feb, 2018
Share this Article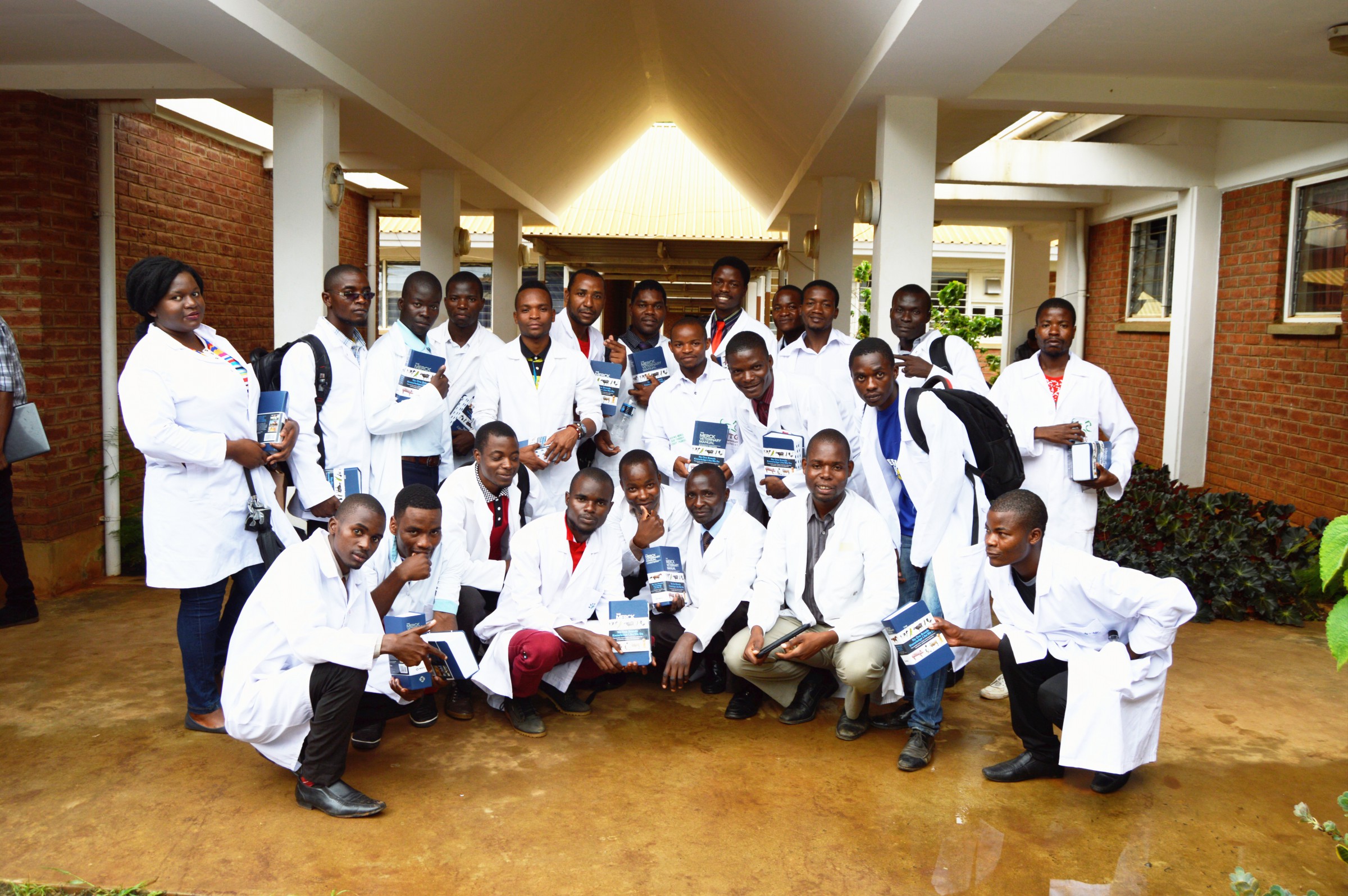 Commited: LUANAR Veterinary students pose for a group photo after the book handover ceremony at Bunda campus
Luanar Veterinary Student Association (LUSVA) has said that they are committed to promote veterinary welfare in universities and other surrounding community technical colleges in the country.
President of LUSVA, Gift Mkanthama said this when Lilongwe Society for the Protection and Care of Animals (LSPCA) was donating Merck veterinary manual books to Lilongwe University of Agriculture and Natural Resources (LUANAR) veterinary students as one way of promoting veterinary education in Malawi.
Speaking in an interview with Malawi News Agency (Mana) at LUANAR Bunda campus in Lilongwe, Mkanthama said students of veterinary medicine formed an association which presents them in different activities and forums to promote veterinary welfare.
"We formed this association to provide for the common interests, promote our general welfare as vet students and secure blessings of liberty to all students of veterinary medicine," said Mkanthama.
He further said the association is guided by the principle of democracy, the university declaration of human rights and recognizes that the management of the university is vested in the university council as embodied in the LUANAR act.
"We will have a lot of the activities which will be doing as students which we cannot do on our own so we ask the vice chancellor to support for the various activities which will be doing," he said.
The president of LUSVA added that they are committed to all responsibility towards World Class University. It is in regard that they want to participate in world activities and the World Veterinary Association as part of global student's community.
According to the president, LUANAR Veterinary Student Association wants to undertake several outreach programs that are aimed at benefiting local communities.
"We have realized that there are many concepts that are relatively new in veterinary and awareness for the same is needed such as the concept of health is in a long way to help communities if all stakeholders join hands.
"We need support for such activities our vice chancellor," he highlighted.
Vice Chancellor of LUANAR, Professor George Kanyama Phiri acknowledges the LUSVA for committed to promote veterinary welfare.
"We will continue connecting the veterinary department to all international schools as well as various animal organisations so that we can learn and share our knowledge and support each other in academics," said Phiri.
Professor Kanyama accretion veterinary Programme without condition attached; the status attainment of new Programme to support and commitment of vet students.