NEWS:
28 Nov, 2019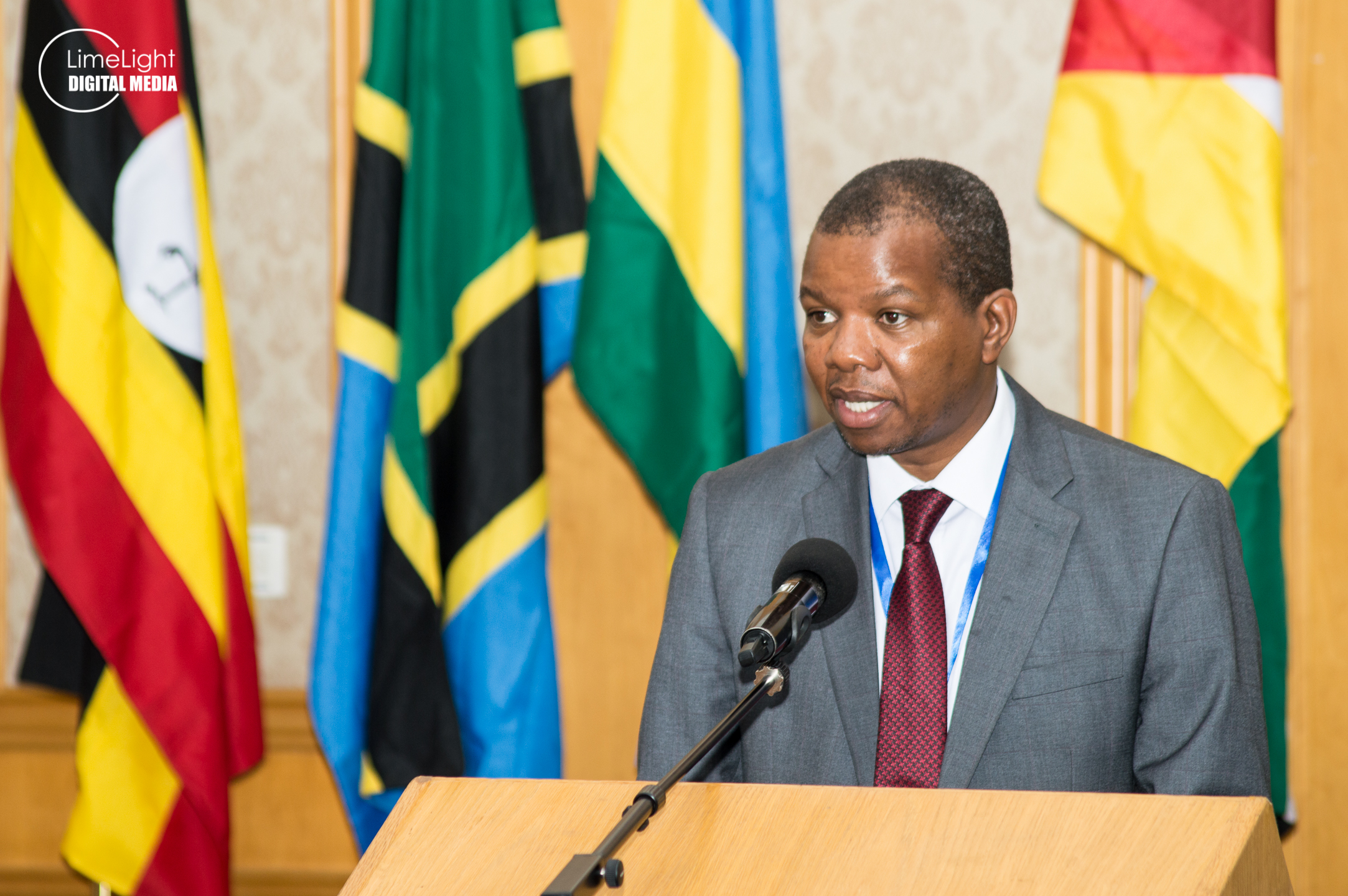 Professor Mwapatsa Mipando speaking on behalf of all Vice Chancellors at the meeting
The world Bank has applauded the 24 African Centers of Excellences (ACE)s for their tremendous achievements in the implementation of an Eastern and Southern Africa Higher Education Centers of Excellence (ACE II) project.
This was revealed during the ACE II Technical and Advisory Meeting which took place at Bingu International Convention Centre (BICC) from 18th to 19th November 2019.
In his remarks World Bank Country Manager for Malawi, Greg Toulmin said his organization is impressed with the impressive results that have been achieved through ACE II in the region.
Toulmin said more than 1142 masters students and 253 PhD students have enrolled in the ACEs and that a total of USD 7.2 Million has been generated in external revenue by these ACEs.
"Apart from these 299 Memoranda of Understanding (MoUs) on research and training collaboration have been entered by the ACEs including international partnerships and also students' regional mobility has increased, in anticipation that students' can apply what they have learnt from the centers to address issues in their countries," he said.
He further said World Bank was pleased with the growth of two ACE centers in Malawi which are Africa Center of Excellence in Aquaculture and Fisheries Science (AquaFish) at Lilongwe University of Agriculture and natural Resources (LUANAR) and Africa Centre of Excellence for Public Health and Herbal Medicine (ACEPHERM) at University of Malawi, College of Medicine.
" At the World bank we have witnessed the growth of these ACEs and are proud of their achievements and up to date these two centers have six programmes on offer ( four at ACEPHERM and two at AquaFish), 11 master programmes ( five at ACEPHERM and 6 at AquaFish), enrolled 30 PhD students and 270 masters students among others," said Toulmin.
In his remarks Secretary for Education, Science and Technology Justin Saidi commended World Bank for its commitment to ensuring regional development and Malawi's development in particular.
He said AquaFish and ACEPHEM are centers proving Malawi's commitment to regional growth for quality higher education delivery.
"In fact it a requirement that programmes developed under the African Centers of Excellence and all other programmes should be accredited by the National Council for Higher Education so that they are of international standards.
Saidi urged participants to deliberate on innovative ways and find fitting solutions for the ACE II centers to improve numbers being recruited.
"I should call upon all centers to adhere to the Disbursements Linked Indicators (DLI) arrangement, which are hinged on performance in this key are of student enrollment but more importantly define the overall aim of having the required numbers to impact the sectors of concern," he said.
He further said interlink with peer Universities should enhance cross-pollination of ideas between the 24 ACE II Centers, link and partner with regional industry to focus on producing fit-for-purpose human resources to help improve the social-economic indicators including that of access to education.
The Technical and Advisory Meeting is an opportunity to brainstorm on common challenges faced by the ACEs to improve the quality of their programs. The meeting reflected on the key findings and challenges faces with respect to progress made in the implementation of the projects and areas that needs further improvement.