NEWS:
10 Nov, 2019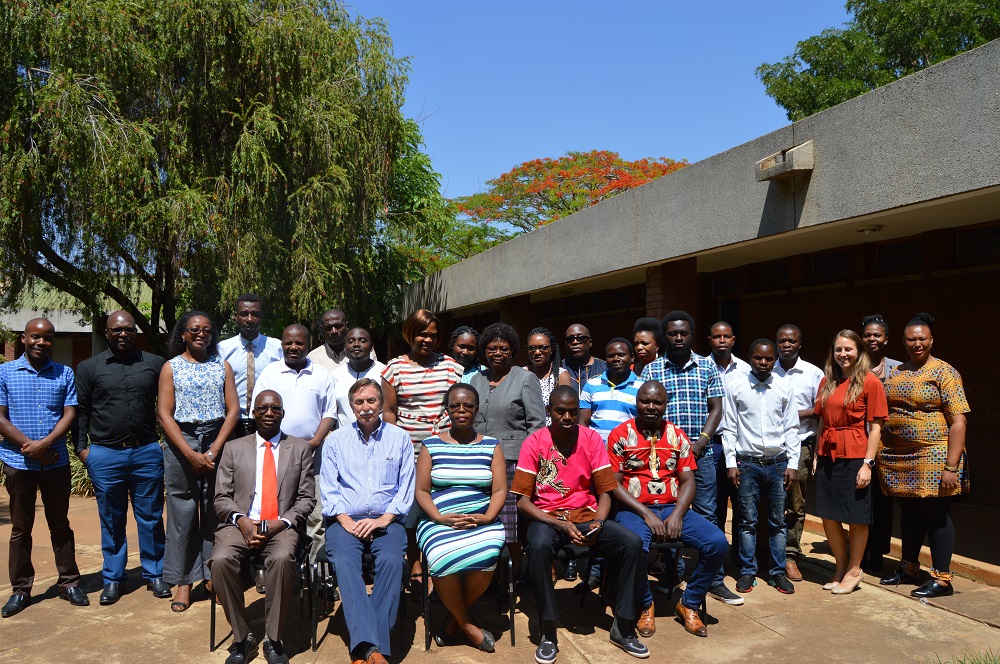 Participants pose with Flame Tree and LUANAR members of staff
Flame Tree initiative in collaboration with the AgriBiz Hub, a business innovation and incubation centre at Lilongwe University of Agriculture and Natural Resources (LUANAR) 2019 organised an agribusiness social enterprise training through the Development Entrepreneurship Lab (DELab) from 28th October to 2nd November.
The six-day intensive training which took place at LUANAR attracted social entrepreneurs from different parts of the country.
The Flame Tree Initiative President, Wayne Becker, who was one of the facilitators of the training, said the training focused on ideation and early stage startup entrepreneurs.
"We seek aspiring entrepreneurs who are focused on generating positive social, economic, and environmental impacts through a self-sustaining, profitable business" he said.
Becker said the training was initiated by academics at LUANAR, entrepreneurs, and other experts through discussions and activities that explore a variety of concepts, depict real-life examples, and encourage participation.
In an interview, the Operations Director, of the AgriBiz Hub, Dr Felix Maulidi, said as AgriBiz their role was to provide expertise in the Agribusiness sector.
"We have lots of expertise behind the Agribusiness Hub and we are working with institutional goals that compliment ours like Flame Tree to help entrepreneurs who are doing businesses in different sectors at various stages on their businesses. What we are sharing is how they can sharpen their business skills to get to the level they have always wanted," said Dr Maulidi.
One of the participants Susan Bula, a Poultry Farmer and owner of Zaithwa Farms said the training was an eye opener saying initially her business ideas were in crude form but through the training she learnt a lot of things which she will be able to apply for the growth of her business.
"Before the training I used to underrate myself. I never thought my business could grow big to even start think of international market but the DeLab training has opened my eyes to look far and enlarge my focus," said Bula.
The Flame Tree and the AgriBiz Hub signed a three-year MoU with an aim of training aspiring entrepreneurs in both practical business skills and social impact measurement, so they can launch, sustain, and scale businesses that are good for their communities.